Essense Internet Marketing Agency is a results-driven, adaptable, and comprehensive digital marketing agency that values transparency and authenticity above all else. Our team leverages our own search engine optimization (SEO) and marketing expertise to generate organic traffic and new leads for your website.
We don't believe in limiting ourselves to certain industries or niches. With years of experience and a skilled team of professionals, Essense has the capabilities to create a custom website and offer a range of digital marketing services to help businesses of any size in any industry succeed.
While many other agencies rely on generic solutions and cookie-cutter websites that offer little differentiation, Essense takes a personalized approach to internet marketing services. We collaborate with you to develop a customized plan that aligns with your unique business needs. As your partner, we invest time to understand your industry and objectives, rather than simply executing strategies without a clear understanding.
Check out the broad range of digital marketing services that Essense offers, and contact us today to learn more about how we can help your business succeed!
How Digital Marketing Services Propel Your Business Growth
Engage Your Target Audience with a Data-Driven, Platform-Specific, and Timely Approach
In today's global market, digital marketing is essential for businesses of all sizes to expand their reach and connect with their target audience 24/7.
Our internet marketing agency can help your business establish a strong digital presence and maintain valuable relationships with your customers. With a proven systematic approach, our digital marketing services guarantee profitable results and can help you achieve your conversion goals.
Contact us today to learn more about how we can help you increase customer acquisition and retention rates.
Essense Digital Marketing Services
Engage More Clients and Rank High On Search Results
Search Engine Optimization (SEO) is the process of improving a website's visibility and ranking on search engines like Google, Bing, and Yahoo. The latest trend in SEO involves a strong focus on user experience, mobile optimization, and voice search. By utilizing on-page optimization, link building, and content creation, businesses can increase their online presence and attract more qualified traffic to their site.
The latest trend in Local SEO involves optimizing for voice search and featured snippets. It's also important to prioritize mobile optimization and local reviews. With Essense Internet Marketing Agency's Local SEO services, your business can achieve higher rankings and attract more local customers. Our team will ensure NAP consistency, conduct local link building, and leverage social media platforms to improve your online visibility.
Technical SEO is more important than ever as search engines prioritize site speed, security, and mobile-friendliness. Our team stays up-to-date with the latest algorithm updates and technical advancements to improve your website's performance, including site speed optimization, structured data implementation, and XML sitemap creation. Trust us to ensure your website is fully optimized for search engines and your users.
Link building is the process of acquiring backlinks from other websites to your own. The latest trend in link building is to focus on building high-quality, relevant links that can boost your website's authority and search engine rankings. With search engines placing more emphasis on the quality of links, it is important to adopt a strategic approach that involves creating compelling content, outreach to authoritative websites, and avoiding low-quality links.
In today's digital age, having a well-designed and functional website is crucial to the success of any business. Essense Internet Marketing Agency offers custom web design and development services that not only look great, but also provide a seamless user experience across all devices. Our team stays up-to-date on the latest design trends and technologies to ensure your website stands out from the competition.
Custom website design is crucial for creating a unique online presence. The latest trend is to create user-centric designs that are visually appealing, easy to navigate, and optimized for mobile devices. A custom website can help businesses stand out from competitors and attract more customers. Our experienced team delivers customized designs that align with our clients' branding and marketing goals.
Social media marketing is a key way to build brand awareness, engage with customers, and drive traffic to your website. With ever-changing algorithms and trends, it's important to stay up to date on the latest strategies. Essense Internet Marketing Agency offers tailored social media management services to help you reach your target audience and achieve your business goals.
Pay Per Click (PPC) advertising is a powerful way to get immediate traffic to your website. With the latest trend of machine learning algorithms and AI-powered automation, PPC management has become more effective and efficient. Our experts at Essense Internet Marketing Agency create custom PPC campaigns that deliver measurable results and maximize ROI. We stay on top of the latest industry developments and continually optimize your campaigns to stay ahead of the competition.
Video production is an effective way to engage your target audience and promote your brand. With the rise of video content on social media platforms, it's important to have high-quality and engaging videos to stand out from the competition. Essense Internet Marketing Agency offers professional video production services that can help you create compelling videos that resonate with your audience and increase brand awareness.
Content is king, and creating high-quality content is essential to attract and retain website visitors. Our content writing services provide engaging, informative, and optimized content to improve your website's search engine rankings and drive traffic. Our team of expert writers stays up-to-date with the latest trends and best practices in content writing to deliver top-notch content that resonates with your target audience. Let us help you create compelling content that captures your brand's voice and messaging.
Online Reputation Management (ORM) involves monitoring and influencing online presence and perception of a brand or business. With the rise of social media and review platforms, ORM has become more critical than ever. Essense Internet Marketing Agency's ORM service helps businesses build and maintain a positive online reputation, resolve issues, and improve customer perception. With the latest tools and techniques, they help businesses establish credibility and trust among their target audience.
Amazon Marketing Services (AMS) is a platform that allows businesses to advertise their products on Amazon. With the growing popularity of e-commerce, AMS has become an essential tool for businesses to increase their visibility and sales on Amazon. AMS offers various advertising options such as Sponsored Products, Sponsored Brands, and Sponsored Display. By leveraging the latest trends and best practices in AMS, Essense Internet Marketing Agency helps businesses optimize their Amazon advertising campaigns and achieve their marketing goals.
eCommerce marketing is constantly evolving with the latest trends and strategies to attract more customers to online stores. Our eCommerce marketing services at Essense Internet Marketing Agency help businesses increase their online visibility, generate more traffic and sales, and improve customer engagement. With a focus on data-driven solutions and personalized customer experiences, we can help businesses stay ahead of the competition and drive growth in the digital marketplace.
Conversion Rate Optimization (CRO) is the practice of optimizing your website or landing page to improve the percentage of visitors who take a desired action. With the latest trend of personalization and user experience, CRO has become more important than ever. Essense Internet Marketing Agency provides CRO services that analyze user behavior and implement changes to increase conversions, ultimately leading to increased sales and revenue.
Email marketing is a cost-effective and powerful tool to reach out to your target audience, nurture leads, and increase customer engagement. With the latest trend of personalization and automation, Essense Internet Marketing Agency can help you design, implement and track email campaigns to maximize open rates, click-through rates, and conversions. We craft engaging and relevant content, segment your email lists, and use A/B testing to optimize email performance and drive revenue for your business.
Some Brands We Work With
Join the ranks of successful brands we've helped in the past.
Why Your Business Should Be Using Digital Marketing Services
Attract More Clients and Climb Search Result Rankings with Ease
In today's fast-paced world, digital marketing has become a necessity for businesses of all sizes in the United States. With over 80% of Americans using the internet regularly, digital marketing has proven to be an effective way to reach potential clients and drive business growth. By utilizing the latest digital marketing trends such as social media marketing, email marketing, SEO optimization, and PPC advertising, businesses can attract more clients and improve their search engine rankings. With the help of a digital marketing agency, businesses can create targeted campaigns that resonate with their target audience and drive conversions. By leveraging the latest technology and tools, digital marketing agencies can help businesses stay ahead of the competition and reach their full potential in today's digital landscape. So if you want to take your business to the next level, consider partnering with a reputable digital marketing agency and take advantage of the latest trends and strategies available to businesses today.
Save time, money and resources
Build your brand reputation across online channels
Acquire huge ROI
Maximize various customer touchpoints
Track your campaign results
Promote greater consumer engagement
Adjust your strategies based on analytics and data
Drive profitable long-term growth
Leverage precise audience targeting
Improve your conversion rates
Why Choose Essense As Your Digital Marketing Services Agency
Maximize Revenue Growth and Achieve Online Success
Data-driven Digital Marketing Services
We understand the importance of data in driving successful marketing campaigns. That's why we specialize in data-driven digital marketing services that leverage the latest trends and technologies to help our clients succeed online.
Our team of digital marketing experts has years of experience in the industry and stays up-to-date with the latest trends and best practices to deliver the best possible outcomes for our clients.
Custom Digital Marketing Framework
We take a customized approach to each client, developing a tailored digital marketing framework that is specific to their needs and goals.
Omnichannel Personalization
We understand the importance of delivering personalized experiences to customers, which is why we offer omnichannel personalization solutions that help businesses connect with customers across all channels.
Campaign Monitoring and Evaluation
We monitor and evaluate all of our campaigns to ensure that they are delivering the best possible results. This allows us to make data-driven optimizations to improve campaign performance and drive better ROI.
We offer competitive pricing for our digital marketing services, ensuring that businesses of all sizes and industries can benefit from our expertise without breaking the bank.
We Equip Leaders With Strategy and Vision
Developing Marketing Plans
Quick wins to increase customer adquisition, lead and sales. We take a look at the big picture.
+223%
Average Revenue Boost
our clients have seen in 2022.
#3
Marketing Firm
of 2022 recognized by Foundation for the Digital Age.
326+
Business
have successfully grown their digital presence with our help.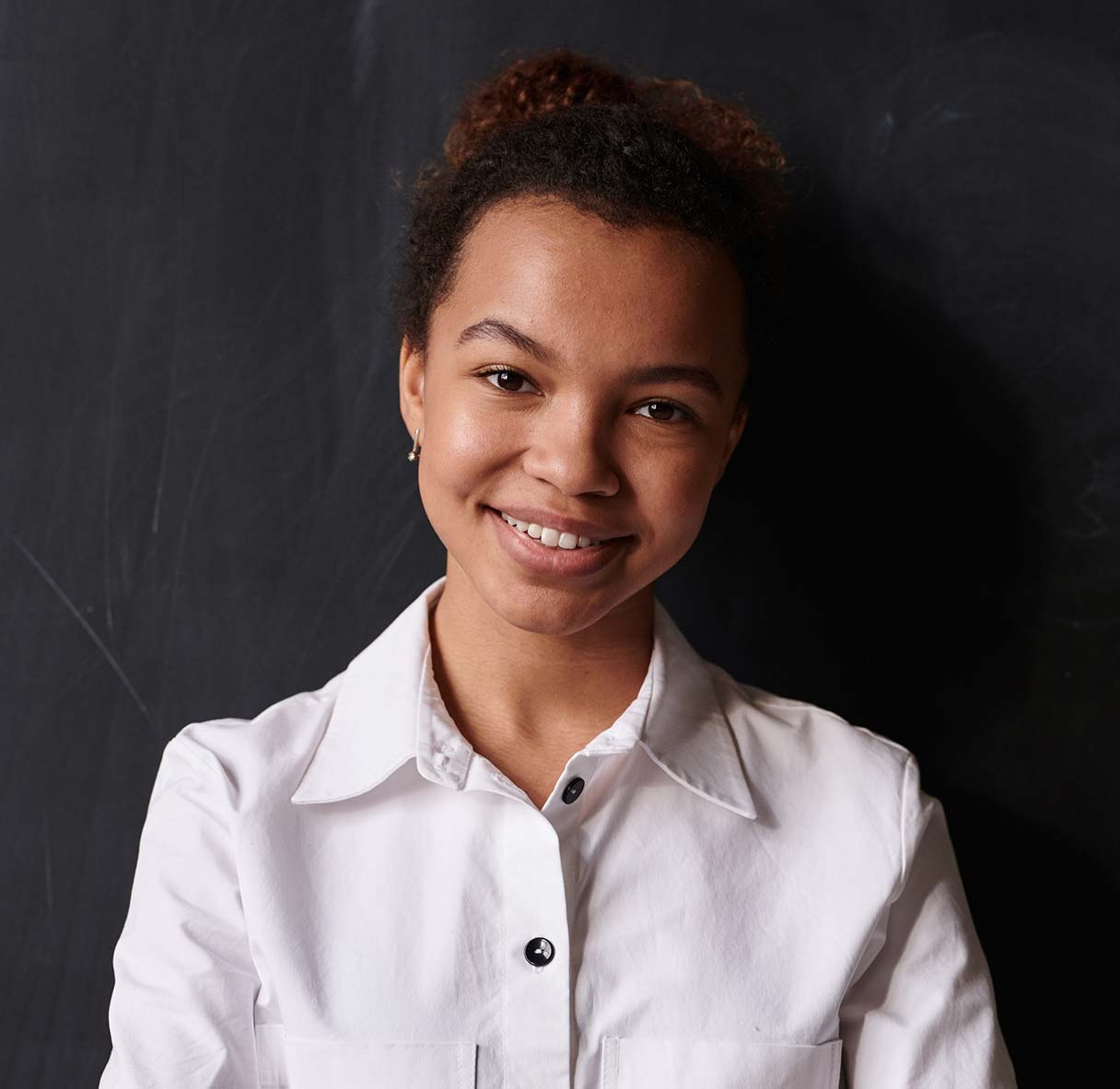 "The team at Essense Internet Marketing Agency is truly exceptional. Their innovative strategies have enabled us to succeed in the online and offline realms, resulting in consistent year-on-year growth."
Andreas Casey
Marketing Consultant Expert
Learn How We Have Helped Leading Organizations
Digital Marketing Services FAQs
Let's Make Things Happen
Unlock the power of our digital marketing services and make things happen for your business!
"The team at Essense Internet Marketing Agency is fabulous. They helped us unlock our potential online and offline. We have experienced year on year growth due to their progressive approach."
Chase Jackson