What is Technical SEO?
Engage Your Target Audience with a Data-Driven, Platform-Specific, and Timely Approach
Technical SEO refers to the process of optimizing your website's technical elements to improve its visibility and ranking on search engines. This includes optimizing your website's architecture, speed, and mobile-friendliness, as well as ensuring that it is easy for search engine crawlers to access and index your website's content. Technical SEO is an essential component of overall SEO strategy, as it helps search engines understand and rank your website's content more effectively.
Technical SEO involves a range of techniques, including optimizing your website's HTML, XML sitemap, robots.txt file, and structured data markup. It also includes implementing best practices for website speed and mobile optimization, such as compressing images, minifying CSS and JavaScript files, and using responsive design. By optimizing your website's technical elements, you can ensure that it is easily accessible to search engines, and that your content is properly indexed and ranked for relevant search queries. This can ultimately lead to increased traffic, better user experience, and higher conversions.
How Technical SEO Services Propel Your Business Growth
Improve Search Rankings with Existing Content
Technical SEO services are a critical tool for US businesses looking to grow and succeed in the digital landscape. These services involve optimizing the technical aspects of your website, such as site speed, mobile responsiveness, and site architecture, to improve search engine rankings and user experience.
By implementing technical SEO strategies, businesses can improve their website's functionality, making it easier for users to navigate and engage with their content. This leads to increased website traffic, improved search engine rankings, and ultimately, higher conversion rates and revenue. Investing in technical SEO services can give your business the competitive edge it needs to thrive in today's digital market.
Techanical SEO Services
Formulate Actionable SEO Tactics for Winning Online Campaigns
Our Technical SEO Audit is a comprehensive analysis of your website's technical elements, including site speed, mobile-friendliness, crawlability, and security. We identify any technical issues that may be impacting your website's search engine ranking and user experience, providing you with actionable recommendations to improve your website's performance and visibility in search results.
Competitor analysis is a crucial part of any SEO strategy. By analyzing your competitors' websites, we identify their strengths and weaknesses, including their keywords, backlinks, and content strategies. This information allows us to develop a plan to stay ahead of the competition, targeting opportunities to improve your website's search engine visibility and ranking.
Meta data analysis involves examining the metadata of a website to understand how it is being crawled and indexed by search engines. The latest trends in meta data analysis include optimizing meta descriptions for click-through rates, using structured data markup to improve search results, and leveraging metadata for voice search optimization. With search engines relying on metadata to understand web content, meta data analysis is an important component of SEO strategy.
Image optimization is a crucial aspect of website performance and user experience. The latest trends in image optimization focus on reducing file size without sacrificing quality, using next-generation image formats like WebP, and leveraging modern browser capabilities such as lazy loading and responsive images. With the rise of mobile devices and the importance of speed, optimizing images has become more important than ever for website owners and developers.
Speed optimization is essential for improving website performance, user experience, and search engine rankings. The latest trends in speed optimization include using modern web development technologies like serverless architecture, optimizing code and assets for faster load times, leveraging content delivery networks (CDNs), and implementing caching techniques. With users increasingly expecting fast and responsive websites, speed optimization is becoming a top priority for businesses of all sizes.
Structured data markup helps search engines understand the content and context of a web page, leading to more accurate and relevant search results. The latest trends in structured data markup include using schema.org vocabulary, implementing JSON-LD format, and adding structured data for voice search and rich snippets. With the increasing importance of search engine optimization (SEO) and the rise of voice search, structured data markup has become a crucial aspect of website development and digital marketing.
Keyword research is a vital part of SEO strategy, helping website owners identify and target the right keywords for their content. The latest trends in keyword research include using long-tail keywords, optimizing for voice search, and leveraging AI-powered tools to analyze search intent and competition. With search engines becoming more sophisticated and users expecting more personalized search results, keyword research remains a critical component of successful digital marketing.
Backlink analysis is a crucial aspect of SEO, helping website owners understand their site's backlink profile and identify opportunities for improvement. The latest trends in backlink analysis include using machine learning algorithms to detect spammy or low-quality links, leveraging data visualization tools to better understand link patterns, and focusing on building high-quality, relevant backlinks. With search engines increasingly valuing backlinks as a signal of site authority, backlink analysis remains a vital component of SEO strategy.
Penalty recovery is a process of identifying and fixing issues that led to a website being penalized by search engines. The latest trends in penalty recovery include conducting a comprehensive audit of the site to identify issues, leveraging Google Search Console for insights and recommendations, and using disavow tools to remove harmful links. With search engines becoming stricter in enforcing their guidelines, penalty recovery is becoming a critical service for businesses looking to maintain their online presence.
Website migration is the process of moving a website from one domain or platform to another. The latest trends in website migration include conducting a comprehensive site audit before migration, using 301 redirects to maintain SEO value, and implementing a thorough post-migration testing plan. With website migration having the potential to impact search engine rankings and user experience, it is essential to have a well-planned and executed migration strategy.
Some Brands We Work With
Join the ranks of successful brands we've helped in the past.
Why Technical SEO Is Vital for Your Business
Increase Organic Traffic with Improved Website Performance
Technical SEO is an essential aspect of digital marketing for US businesses. It involves optimizing the technical elements of your website to improve search engine rankings and user experience. By focusing on factors such as site speed, mobile responsiveness, and site architecture, technical SEO can enhance your website's functionality and overall performance.
One of the primary reasons why technical SEO is vital for your business is improved search engine visibility. Search engines prioritize websites that are fast, easy to navigate, and have a strong technical foundation, making technical SEO an integral part of any successful SEO strategy. By optimizing the technical elements of your website, you can improve your search engine rankings, leading to more traffic and potential customers discovering your business online.
Save time, money and resources
Build your brand reputation across online channels
Acquire huge ROI
Maximize various customer touchpoints
Track your campaign results
Promote greater consumer engagement
Adjust your strategies based on analytics and data
Drive profitable long-term growth
Leverage precise audience targeting
Improve your conversion rates
A Technical SEO Company that Gets Results
Attain High Search Engine Rankings with Our Technical SEO Strategy
Our in-depth website audit provides a comprehensive analysis of your website's technical, content, and off-page factors. We identify any issues that may be impacting your website's search engine visibility, providing you with actionable recommendations to improve your website's performance and ranking in search results.
Technical SEO Specialists
Technical SEO specialists are experts in optimizing the technical aspects of a website to improve its search engine visibility and user experience. They stay up-to-date with the latest trends in web development and search algorithms to implement effective technical SEO strategies for their clients.
Full-Service SEO Solutions
Full-service SEO solutions provide a comprehensive approach to search engine optimization, including keyword research, on-page optimization, technical SEO, content creation, backlink building, and performance tracking. They utilize the latest trends and technologies in SEO to deliver customized and effective strategies for their clients.
Analytics and reporting are crucial components of SEO, providing insights into website performance and user behavior. The latest trends in analytics and reporting include leveraging AI-powered tools for data analysis, using data visualization techniques to communicate insights effectively, and focusing on key performance indicators (KPIs) that align with business goals.
Goal-Oriented Web Strategies
Goal-oriented web strategies focus on achieving specific business objectives through the use of effective web development, design, and digital marketing tactics. The latest trends in goal-oriented web strategies include personalization, data-driven decision making, and mobile-first design. These strategies help businesses achieve measurable results and stay competitive in the rapidly evolving digital landscape.
A proven track record in SEO indicates a company's success in delivering effective SEO solutions for their clients. Companies with a proven track record typically have a portfolio of successful campaigns and positive customer reviews, demonstrating their expertise and ability to deliver measurable results.
We Equip Leaders With Strategy and Vision
Developing Marketing Plans
Quick wins to increase customer adquisition, lead and sales. We take a look at the big picture.
+223%
Average Revenue Boost
our clients have seen in 2022.
#3
Marketing Firm
of 2022 recognized by Foundation for the Digital Age.
326+
Business
have successfully grown their digital presence with our help.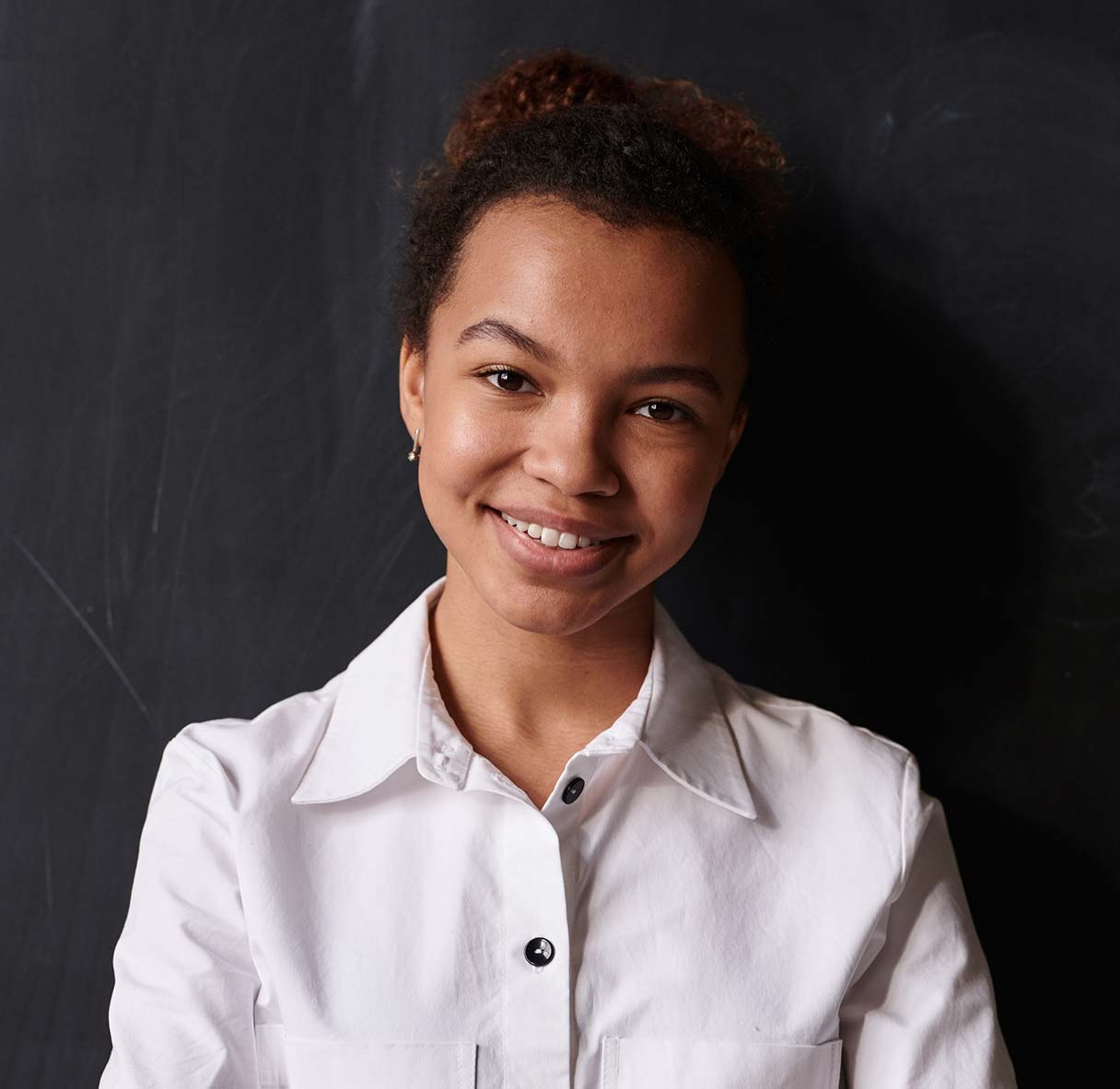 "The team at Essense Internet Marketing Agency is truly exceptional. Their innovative strategies have enabled us to succeed in the online and offline realms, resulting in consistent year-on-year growth."
Andreas Casey
Marketing Consultant Expert
Learn How We Have Helped Leading Organizations
Let's Make Things Happen
Unlock the power of our digital marketing services and make things happen for your business!
"The team at Essense Internet Marketing Agency is fabulous. They helped us unlock our potential online and offline. We have experienced year on year growth due to their progressive approach."
Chase Jackson