What Is Search Engine Marketing?
Stay Ahead of the Competition and Achieve Business Growth
Search Engine Marketing (SEM) is a digital marketing strategy that involves promoting a website by increasing its visibility in search engine results pages (SERPs) through paid advertising and optimization techniques such as search engine optimization (SEO).
Through SEM, businesses can bid on keywords and phrases relevant to their products or services, create ad campaigns, and display them to users searching for those terms. SEM can be highly targeted, allowing businesses to reach specific audiences based on factors such as geographic location, device type, and search history.
What Is Search Engine?
Understanding Search Engines and their Functions
As a business owner, it's crucial to understand how search engines work to ensure your website ranks high in relevant search engine results pages (SERPs). Search engines have three main functions:
1. Crawling
Search engines use their own web crawlers or search engine spiders to scour billions of pages on the internet and find new and updated content, such as web pages, videos, PDF files, and images. Search engine spiders fetch a few websites and follow the links on these pages to find new URLs.
2. Indexing
In this phase, search engines store and organize the content based on the keywords, data, recency, and user engagement. The new URLs found in the crawling process are indexed in a massive database called Caffeine to be retrieved when the content on the URL matches an online user's search query.
3. Ranking
Search engines categorize web pages and rank them based on relevance to provide the most useful search results to online users. The higher your website ranks on SERPs, the greater your search visibility and significance to the query.
The Search Engine Market Share
There are numerous search engines on the market, but the majority of online users use Google, followed by Bing, Yahoo, Baidu, DuckDuckGo, and Yandex. Here's a breakdown of the global market share:
Google: 92.26%
Bing: 2.83%
Yahoo: 1.59%
Baidu: 1.14%
DuckDuckGo: 0.5%
Yandex: 0.5%
How Does SEM Work?
Understanding SEM: How Paid Search Engine Marketing Works
SEM Algorithm and Search Relevance
Search engines use algorithms to rank SEM ads and determine their search relevance. Paid search engine marketing is all about creating the right search engine marketing strategy, bidding on high-value keywords and continuously improving your search advertising tactics based on analytics results to lower your ad spending and improve profitability.
The SEM Process: A Systematic Approach to Search Advertising
1. Keyword Research and Analysis
Our SEM company utilizes advanced keyword research tools, such as Google Search Console, to identify high-performing search terms and eliminate negative keywords from your list that are not an effective use of your search advertising budget.
2. Ads Creation and Landing Page Development
Once we've identified your target keywords, our search engine marketing experts craft text-based ads to display in search results and link them to unique, optimized landing pages. The goal is to capture your target audience's initial search intent and move them to the bottom of your sales funnel.
3. Account Setup and Tracking
This phase is crucial in understanding the effectiveness of your search engine marketing strategy. Our SEM firm runs a lead-tracking report to see if the search engine in use supports conversion tracking. If it does, we double-check the codes to ensure they are properly installed on your landing pages.
4. Campaign Launch and Monitoring
Now that you have optimized paid search marketing ads, well-designed landing pages and a robust search engine marketing strategy, you are almost ready to launch your PPC search engine marketing campaign. Our SEM agency manages your campaign settings, such as locations, languages, networks and devices, to determine how your ads will run. Upon the campaign launch, we closely monitor your ad performance.
5. Evaluation and Analysis
Benchmarking campaign results against your paid search marketing goals is key to measuring your SEM success. We track and evaluate your key performance indicators (KPIs), including click-through rate (CTR), Quality Score, search impression share and cost per conversion. The analytics results allow us to optimize your next paid search engine marketing campaigns for higher conversions.
The Advantages of Capitalizing on Search Engine Marketing Early On
Now that you know what is search engine marketing and how it works, the next step is determining whether SEM PPC is worth your investment. Let our SEM company walk you through the advantages of capitalizing on search engine marketing early on.
Is PPC Search Engine Marketing Essential to My Business?
Understanding SEM: How Paid Search Engine Marketing Works
SEM allows you to bid on highly relevant keywords that match your customers' search intent, while also placing your brand name in the ad's headline, display URL, description, and extension link. This increases your chances of securing top search results, boosts brand awareness, and provides fast visibility for your products and services.
One of the main advantages of Google SEM ads is their ability to provide quick results with a fast return on investment. With the right SEM solutions, you can generate new sales and conversions on the same day. Continuous campaign management and optimization are essential to ensure long-term growth.
With SEM PPC, you can leverage various targeting options such as geo-targeting, ad scheduling, and device targeting to ensure your Google SEM campaign shows up in the right places. This allows you to reach your ideal audience and avoid wasting ad spend on irrelevant searches.
Unlike SEO, where search engines decide how organic search results are displayed, Google search advertising gives you control over your calls-to-action, ad schedule, audience targeting, and other aspects of your SEM ads. This allows you to manage your advertising budget, campaign scope, and brand messaging effectively.
SEM enables you to test your ad performance and measure results for each campaign. With access to in-depth analytics and campaign data, you can determine which ads generate the highest conversion rate for your company in terms of CTR, clicks, impressions, and other metrics.
With SEM, you can gain higher search visibility, which positions your brand where the majority of your customers are searching. This can drive high-quality traffic to your website from search engines, improving your organic traffic and overall online visibility.
Search Engine Marketing Services
Engage More Clients and Rank High On Search Results
Keyword Research and Strategy
Keyword research and strategy are crucial for SEO success. By identifying the most relevant and valuable keywords, businesses can drive traffic to their websites. The latest trends include focusing on long-tail keywords, voice search optimization, and intent-based keywords. To accomplish this, businesses should use tools like Google Keyword Planner and SEMrush to conduct research and analysis.
Amazon PPC (Pay-Per-Click) advertising is a way to promote products on Amazon and increase sales. Latest trends include using automatic targeting campaigns and sponsored display ads, optimizing for mobile devices, and targeting specific audiences through keyword research. Amazon PPC also offers advanced analytics to help businesses track and improve their campaigns.
Video advertising is a powerful way to reach audiences and promote products or services. Latest trends include using shorter, more engaging videos that capture attention quickly, targeting specific audiences through platforms like YouTube, and using interactive video formats to increase engagement. Video advertising also offers advanced targeting and analytics to help businesses optimize their campaigns for maximum impact.
eCommerce advertising is essential for driving traffic and sales to online stores. Latest trends include using targeted ads on social media platforms, optimizing product listings for search engines, and leveraging user-generated content to increase trust and credibility. eCommerce advertising also offers advanced analytics to help businesses track and optimize their campaigns for maximum return on investment (ROI).
Social Media Paid Advertising
Social media paid advertising is a powerful way to reach audiences and promote products or services. Latest trends include using video ads, leveraging social media influencers, optimizing for mobile devices, and targeting specific audiences through interest-based and behavioral targeting. Social media paid advertising also offers advanced analytics to help businesses track and optimize their campaigns for maximum impact and ROI.
Landing page conversion is critical for turning website visitors into customers or leads. Latest trends include using clear and concise messaging, using high-quality visuals and videos, optimizing for mobile devices, and using interactive elements like quizzes and surveys to increase engagement. Landing page conversion also involves continuous testing and optimization to improve the user experience and increase conversion rates.
Paid search advertising is a cost-effective way to drive traffic and sales to websites through search engines. Latest trends include using targeted keywords and ad groups, optimizing landing pages for conversions, leveraging ad extensions to enhance ad visibility, and using advanced bidding strategies like automated bidding and target ROAS (return on ad spend). Paid search advertising also offers advanced analytics to help businesses track and optimize their campaigns for maximum ROI.
Ads A/B split testing is critical for optimizing ad campaigns and maximizing ROI. Latest trends include testing multiple ad elements such as headlines, images, and calls-to-action, using automated testing tools like Google Optimize, and continuously refining ad targeting and messaging based on performance data. Ad A/B split testing also involves ongoing analysis and experimentation to identify new opportunities for improving ad performance.
SEM PPC management involves optimizing pay-per-click campaigns on search engines like Google and Bing. Latest trends include using audience targeting and retargeting, optimizing for mobile devices, leveraging automation and machine learning tools to streamline management, and incorporating video and visual elements into search ads. SEM PPC management also involves ongoing analysis and optimization to improve ad performance and maximize ROI.
Bing and Google Ads Management
Bing and Google Ads management involves optimizing pay-per-click campaigns on these search engines. Latest trends include leveraging audience targeting and retargeting, optimizing for voice search and mobile devices, using ad extensions to enhance ad visibility, and incorporating visual elements like videos and images into search ads. Bing and Google Ads management also involves ongoing analysis and optimization to improve ad performance and maximize ROI.
Remarketing is a powerful strategy for reaching potential customers who have already interacted with a business's website or products. Latest trends include using dynamic remarketing to show personalized ads based on users' browsing behavior, using social media and email remarketing to stay top-of-mind with customers, and leveraging cross-device targeting to reach users across multiple devices. Remarketing also involves ongoing testing and optimization to improve ad performance and conversion rates.
Search Engine Optimization
Search engine optimization (SEO) is the process of optimizing website content to improve search engine rankings and drive organic traffic. Latest trends include creating high-quality and engaging content, optimizing for voice and mobile search, leveraging artificial intelligence and machine learning tools for keyword research, and using structured data to enhance search engine visibility. SEO also involves ongoing analysis and optimization to improve website performance and maintain search engine rankings.
Some Brands We Work With
Join the ranks of successful brands we've helped in the past.
Why SEM Search Engine Marketing Is Vital for Your Business
Attract More Clients and Climb Search Result Rankings with Ease
Search engine marketing (SEM) is a critical component of any US business's digital marketing strategy. With more consumers than ever turning to search engines to find products and services, having a strong online presence is essential for success. SEM can help businesses improve their search engine rankings, attract more qualified leads, and ultimately increase their revenue and profitability.
SEM involves a range of digital marketing strategies, including paid search advertising, search engine optimization, and content marketing, all of which work together to drive traffic to a business's website and convert that traffic into paying customers. By partnering with a trusted SEM provider, US businesses can stay ahead of the competition, reach more customers, and achieve long-term growth and success.
Save time, money and resources
Build your brand reputation across online channels
Acquire huge ROI
Maximize various customer touchpoints
Track your campaign results
Promote greater consumer engagement
Adjust your strategies based on analytics and data
Drive profitable long-term growth
Leverage precise audience targeting
Improve your conversion rates
Why Choose Essense Internet Marketing Agency
Maximize Revenue Growth and Achieve Online Success
Search Engine Marketing Experts
Search engine marketing experts offer a range of services, including PPC management, SEM, SEO, and remarketing. They stay up-to-date with the latest trends and use advanced tools and strategies to maximize ROI and drive online business growth.
Diverse expertise is critical for delivering comprehensive digital marketing solutions. Digital marketing agencies with diverse expertise in PPC, SEO, SEM, social media, and other areas can offer customized strategies tailored to meet the unique needs of each client, driving results and maximizing ROI.
Dedicated Account Managers
Dedicated account managers are essential for ensuring effective communication, collaboration, and project management between clients and digital marketing agencies. These managers have the expertise to create and execute customized strategies that align with clients' goals and provide regular updates on progress and results.
Full-Service Online Solutions
Full-service online solutions refer to comprehensive digital marketing services that cover all aspects of online marketing, from SEO and PPC to social media and email marketing. These solutions provide clients with a one-stop-shop for all their digital marketing needs, making it easier to manage campaigns and achieve their business goals.
Recognized Trailblazer in Digital Advertising
Being recognized as a trailblazer in digital advertising is a significant achievement. It means that a digital marketing agency is a leader in the industry, using cutting-edge strategies and innovative tools to deliver exceptional results and drive business growth for their clients.
Comprehensive Campaign Reports
Comprehensive campaign reports are crucial for measuring the success of digital marketing campaigns. These reports provide clients with detailed insights into the performance of their campaigns, including metrics such as ROI, engagement rates, and conversion rates, enabling them to make informed decisions about future investments.
We Equip Leaders With Strategy and Vision
Developing Marketing Plans
Quick wins to increase customer adquisition, lead and sales. We take a look at the big picture.
+223%
Average Revenue Boost
our clients have seen in 2022.
#3
Marketing Firm
of 2022 recognized by Foundation for the Digital Age.
326+
Business
have successfully grown their digital presence with our help.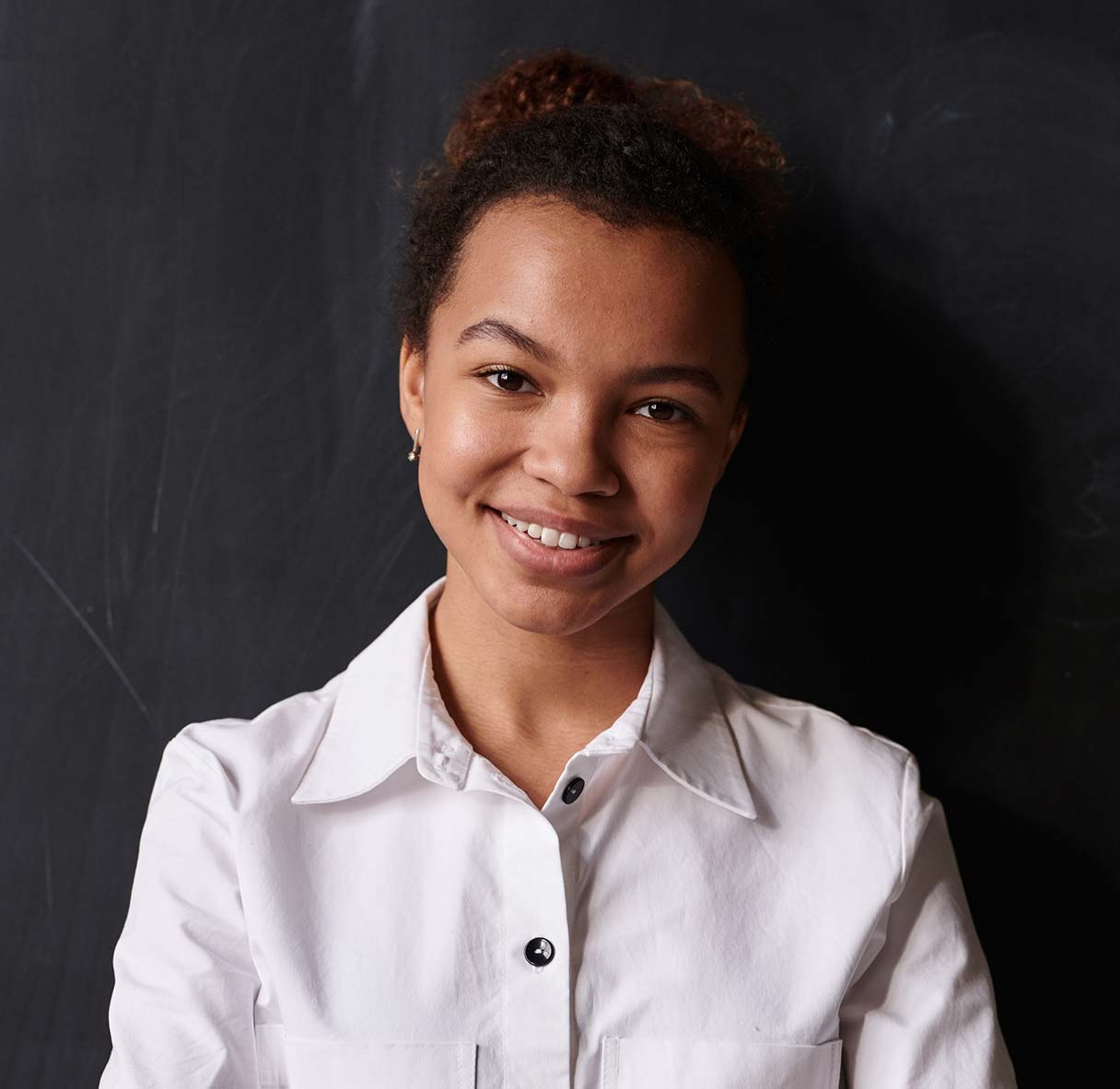 "The team at Essense Internet Marketing Agency is truly exceptional. Their innovative strategies have enabled us to succeed in the online and offline realms, resulting in consistent year-on-year growth."
Andreas Casey
Marketing Consultant Expert
Learn How We Have Helped Leading Organizations
Search Engine Marketing Services FAQs
Let's Make Things Happen
Unlock the power of our digital marketing services and make things happen for your business!
"The team at Essense Internet Marketing Agency is fabulous. They helped us unlock our potential online and offline. We have experienced year on year growth due to their progressive approach."
Chase Jackson