Ecommerce marketing refers to the strategies and tactics used to promote and sell products or services online through electronic channels such as websites, social media, email, and mobile apps. It involves utilizing various digital marketing techniques to drive traffic to an ecommerce website, engage with potential customers, and encourage them to make a purchase.
Ecommerce marketing can include a variety of tactics such as search engine optimization (SEO), pay-per-click (PPC) advertising, content marketing, social media marketing, email marketing, influencer marketing, and affiliate marketing. The goal is to create a strong online presence and provide an exceptional customer experience that encourages repeat purchases and builds customer loyalty.
Effective ecommerce marketing requires a deep understanding of the target audience, the competitive landscape, and the overall business goals. It involves a combination of data analysis, creativity, and strategic thinking to craft a comprehensive marketing plan that drives revenue and growth for the ecommerce business.
How eCommerce Digital Marketing Propel Your Business Growth
Propel Your eCommerce Business to the Top with Powerful Marketing Strategies.
eCommerce digital marketing is essential for the growth and success of any online business. It involves using various digital marketing strategies to promote and sell products or services online. With the right digital marketing tactics, eCommerce businesses can reach a wider audience, increase sales, and build a strong brand reputation.
Some popular eCommerce digital marketing strategies include search engine optimization (SEO), pay-per-click (PPC) advertising, email marketing, social media marketing, and content marketing. By implementing these strategies, eCommerce businesses can improve their online visibility, attract more traffic to their website, and convert more visitors into paying customers. Additionally, eCommerce digital marketing allows businesses to track their performance and make data-driven decisions to optimize their campaigns for maximum ROI.
eCommerce Digital Marketing Services
Enhance Customer Retention and Increase Sales Conversion
The latest trend in eCommerce SEO is the use of voice search optimization and local search strategies to increase visibility and drive traffic to online stores. Brands are also using customer reviews and ratings to improve their search rankings and leveraging social media channels to promote their products and drive sales. Additionally, optimizing product listings with rich snippets and schema markup can help to improve click-through rates and increase conversions.
eCommerce Content Marketing
The latest trend in eCommerce content marketing is the use of video content to showcase products and create a more engaging shopping experience. Brands are also leveraging user-generated content, such as product reviews and customer photos, to build trust and increase social proof. Personalization and targeting are also key trends, with brands using data to create tailored content for specific audiences.
eCommerce PPC management involves the use of pay-per-click advertising to drive traffic and sales for an online store. The latest trend is the use of hyper-targeted ads to reach customers at every stage of the buyer's journey. Brands are also using dynamic product ads and remarketing campaigns to encourage customers to complete their purchases and increase conversion rates. In addition, eCommerce PPC management services are leveraging machine learning and AI to optimize ad performance and reduce costs.
eCommerce web design is evolving to prioritize mobile-first design, intuitive user experience, and personalized product recommendations. Brands are also adopting minimalist designs with an emphasis on high-quality images and video to showcase their products. Additionally, there is a trend towards using AI-powered chatbots to enhance customer support and improve the overall shopping experience.
Shopify SEO involves optimizing a Shopify store for search engine visibility to drive traffic and increase conversions. The latest trend is to optimize product pages with long-tail keywords and product descriptions to improve search rankings. Brands are also leveraging user-generated content, such as reviews and testimonials, to build social proof and increase trust with potential customers. Additionally, optimizing site speed and implementing a mobile-friendly design is crucial for a successful Shopify SEO strategy.
Shopify web design is all about creating an appealing, user-friendly, and efficient website that drives sales. The latest trend is to use a mobile-first approach, with a focus on responsive design that works seamlessly on all devices. Brands are also leveraging new Shopify themes and templates, as well as custom integrations with third-party apps and tools, to create a unique and personalized online shopping experience for their customers.
Social media marketing is constantly evolving with new trends and strategies. The latest trends include the use of short-form video content, such as Instagram Reels and TikTok, and the rise of social commerce, where customers can shop directly through social media platforms. Brands are also focusing on building authentic connections with their audience through personalized messaging and influencer partnerships. Additionally, social media advertising continues to be an effective way to target and engage specific audiences.
Amazon Marketing involves optimizing product listings, running sponsored ads, and using other marketing strategies to increase sales and visibility on Amazon. The latest trend in Amazon Marketing is the use of Amazon Attribution to track the effectiveness of off-Amazon marketing channels, such as social media and email campaigns, on Amazon sales. Brands are also leveraging Amazon Live streaming and Amazon Posts to engage with customers and promote their products.
Walmart Marketplace Integration

Walmart Marketplace integration involves setting up and managing an online store on Walmart's third-party marketplace to sell products. The latest trend in Walmart Marketplace integration is the use of automation tools to streamline listing and order management processes. Brands are also leveraging Walmart's advertising platform to increase visibility and drive sales. Walmart's recent partnership with Shopify has made it easier for Shopify merchants to integrate with Walmart Marketplace and expand their reach to Walmart's large customer base.
Some Brands We Work With
Join the ranks of successful brands we've helped in the past.
Why eCommerce Marketing is Essential for Your Business
Grow Your Online Store's Reach and Drive Qualified Traffic with Strategic Branding.
In today's digital age, having a strong online presence is crucial for any business, especially those operating in the eCommerce space. eCommerce digital marketing provides a variety of strategies and tools to help businesses reach their target audience, increase sales, and grow their brand. By utilizing tactics such as SEO, social media advertising, email marketing, and influencer marketing, eCommerce businesses can effectively reach and engage with potential customers, driving them to make purchases on their website.
Not only does eCommerce digital marketing offer a cost-effective way to reach a wider audience, but it also allows businesses to track and measure the success of their campaigns in real-time. This data-driven approach enables businesses to adjust their strategies to optimize their results and maximize their return on investment (ROI). With eCommerce sales expected to continue to grow in the coming years, it's crucial for businesses to prioritize their digital marketing efforts to remain competitive in the market.
Save time, money and resources
Build your brand reputation across online channels
Acquire huge ROI
Maximize various customer touchpoints
Track your campaign results
Promote greater consumer engagement
Adjust your strategies based on analytics and data
Drive profitable long-term growth
Leverage precise audience targeting
Improve your conversion rates
Your Trusted eCommerce Marketing Agency
Maximize Revenue Growth and Achieve Online Success
Centralize your business operations
Centralize your business operations with our comprehensive solutions that streamline processes and increase efficiency. Our centralized approach ensures seamless collaboration and data management across departments, allowing you to focus on driving growth and achieving your business goals.
Strengthen your online foundation
Strengthen your online foundation with the latest trends and relevant information. Enhance your digital presence with SEO strategies, engaging content, and user-friendly design. Build trust and credibility with your target audience to achieve your business goals.
Reduce Abandoned Carts and Drive More Sales
Reduce abandoned carts and drive more sales with effective strategies such as email remarketing, cart recovery tools, and simplified checkout processes. Focus on user experience and customer satisfaction to increase conversion rates and boost revenue.
Increase Your Customer Base
Increase your customer base with targeted marketing campaigns, social media advertising, and referral programs. Personalize your messaging and provide exceptional customer service to build brand loyalty and attract new customers.
Boost Your Business Efficiency
Boost your business efficiency with automation tools, streamlined processes, and effective communication. Embrace technology trends such as cloud computing, AI, and collaboration software to optimize productivity and reduce operational costs.
Eliminate Wasteful Spending
Eliminate wasteful spending by analyzing your business expenses, negotiating with suppliers, and implementing cost-saving measures. Utilize financial management software and tools to track spending and identify areas for improvement.
We Equip Leaders With Strategy and Vision
Developing Marketing Plans
Quick wins to increase customer adquisition, lead and sales. We take a look at the big picture.
+223%
Average Revenue Boost
our clients have seen in 2022.
#3
Marketing Firm
of 2022 recognized by Foundation for the Digital Age.
326+
Business
have successfully grown their digital presence with our help.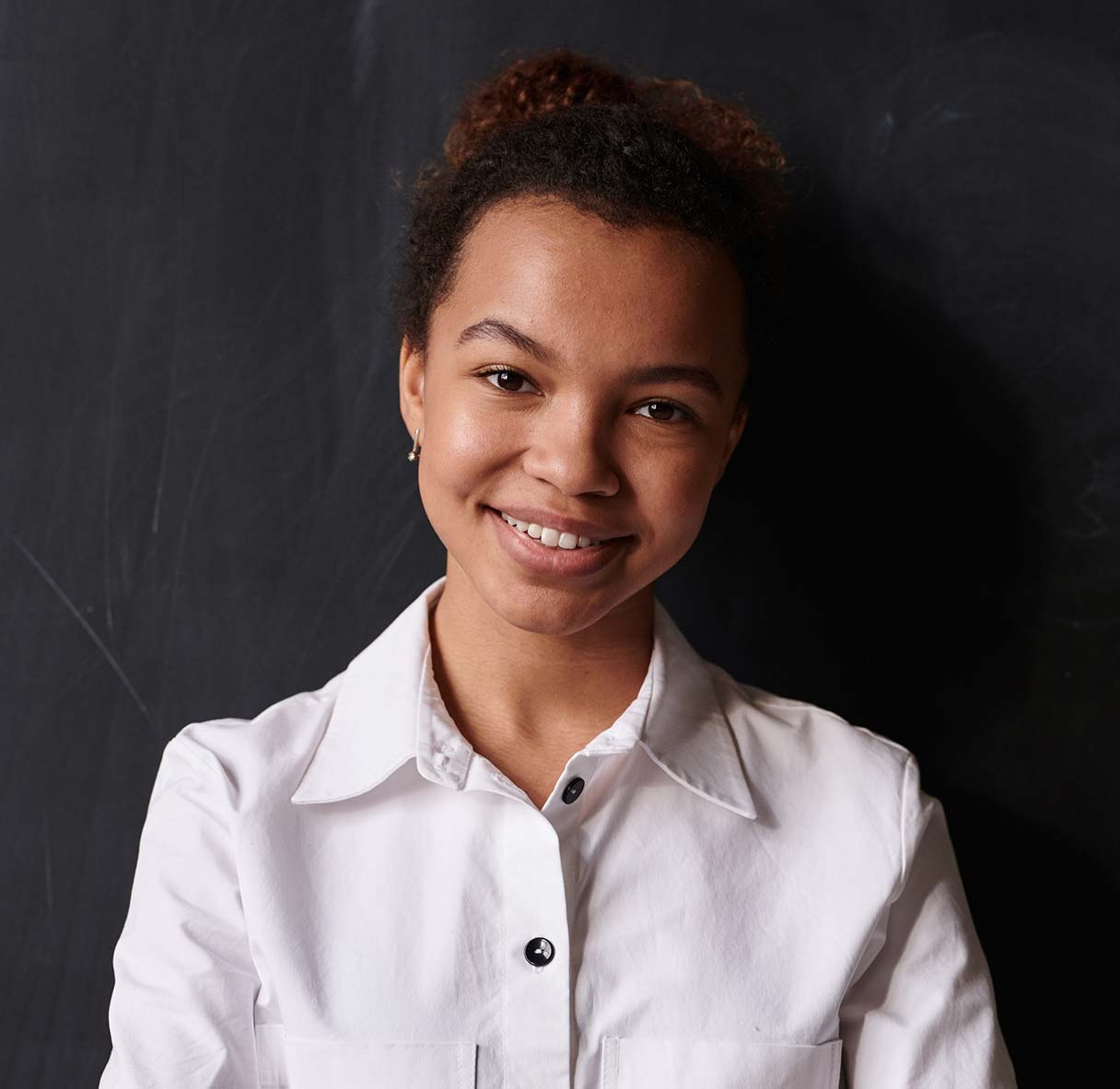 "The team at Essense Internet Marketing Agency is truly exceptional. Their innovative strategies have enabled us to succeed in the online and offline realms, resulting in consistent year-on-year growth."
Andreas Casey
Marketing Consultant Expert
Learn How We Have Helped Leading Organizations
eCommerce Marketing Services FAQs
Let's Make Things Happen
Unlock the power of our digital marketing services and make things happen for your business!
"The team at Essense Internet Marketing Agency is fabulous. They helped us unlock our potential online and offline. We have experienced year on year growth due to their progressive approach."
Chase Jackson