What Is Social Media Advertising?
Attain Maximum Returns at Minimum Expense
Social media advertising refers to the process of creating and placing ads on social media platforms, such as Facebook, Instagram, Twitter, and LinkedIn, to promote your business and reach new audiences. Social media advertising can be an effective way to increase brand awareness, generate leads, and drive website traffic, as social media platforms allow you to target your ads to specific demographics, interests, and behaviors.
Social media advertising typically involves creating ad campaigns that are tailored to your business goals and target audience, selecting the appropriate ad format, and setting a budget and bidding strategy. You can choose from a range of ad formats, including image ads, video ads, carousel ads, and sponsored posts, and can track and analyze the performance of your campaigns using analytics tools provided by the social media platform. By leveraging the power of social media advertising, you can reach new audiences, build brand recognition, and ultimately grow your business.
How Social Media Services Propel Your Business Growth
Increase Sales with Effective Lead Generation and Conversion
Social media services can be a game changer for businesses looking to grow and expand their reach. These services include everything from creating and publishing content to managing social media accounts and analyzing performance. By leveraging the power of social media, businesses can connect with potential customers, increase brand awareness, and ultimately drive sales.
With social media services, businesses can access a wealth of expertise and resources that can help them grow and thrive. Social media experts can help businesses develop a tailored social media strategy that is designed to achieve specific business objectives. They can also create engaging content that resonates with target audiences and monitor social media performance to ensure that campaigns are effective. Ultimately, social media services can help businesses establish themselves as industry leaders, build a loyal customer base, and drive sustainable growth over the long term.
Social Media Advertising Services
Boost Your Exposure and Save Resources through Efficient Strategies
The latest trend in social media marketing is the use of personalized content to increase engagement rates. Brands are also using social media channels to connect with micro-influencers and leverage their audiences to promote their products or services.
Social media management is becoming increasingly important as businesses seek to build a strong online presence. The latest trend is the use of social media automation tools to schedule content, track analytics, and optimize performance.
Social Media Brand Management
Social media brand management involves monitoring and managing a company's online reputation. The latest trend is to use social listening tools to track mentions of the brand and respond quickly to any negative feedback. Companies are also leveraging user-generated content to promote their brand and increase engagement rates.
Social Media Follower Growth
The latest trend in social media follower growth is the use of Instagram Reels and TikTok videos to increase engagement and attract new followers. Brands are also using targeted ads and partnering with influencers to reach new audiences and drive follower growth.
Social media SEO involves optimizing a brand's social media profiles for search engine visibility. The latest trend is to optimize social media content with relevant keywords and hashtags to improve search rankings. Companies are also using social media to drive traffic to their website and improve their overall SEO strategy.
Website Design and Development
The latest trend in website design and development is a focus on minimalism and simplicity. Websites should be optimized for mobile devices and have a clean, intuitive design that is easy to navigate. Companies are also using chatbots and other interactive features to enhance the user experience and increase engagement.
The latest trend in video production is the use of short-form videos for social media platforms. Brands are also leveraging interactive video content to increase engagement rates and using personalized videos to create a more personalized customer experience.
Social Media Content Writing
The latest trend in social media content writing is the use of storytelling and brand personality to create a more authentic connection with the audience. Brands are also using long-form content, such as blog posts and articles, to increase website traffic and improve search rankings.
Social Media Reputation Management

The latest trend in social media reputation management is the use of proactive strategies to prevent negative feedback. Companies are also using sentiment analysis tools to monitor their online reputation and respond quickly to any negative comments. Building a strong online community and engaging with customers can also help to mitigate potential reputation issues.
Why Your Business Needs To Use
Social Media Advertising
Ensure Accurate Pricing for Every Click and Impression
Social media advertising has become a crucial component of modern business strategy. With billions of users worldwide, social media platforms like Facebook, Instagram, and Twitter offer businesses an unparalleled opportunity to reach potential customers and promote their products and services. Social media advertising allows businesses to target specific demographics, interests, and behaviors, ensuring that their messages are delivered to the right people at the right time.
By investing in social media advertising, businesses can increase their online visibility, drive traffic to their websites, and ultimately boost sales. Social media advertising is also highly cost-effective, allowing businesses of all sizes to compete on a level playing field. With the ability to track and analyze performance in real-time, social media advertising provides businesses with valuable insights into what works and what doesn't, enabling them to refine their strategies and achieve better results over time. Overall, social media advertising is a vital tool for businesses looking to thrive in today's competitive market.
Increase Follower Growth Rate
To increase follower growth rate, create and share high-quality content consistently, engage with your audience, collaborate with other accounts in your niche, utilize hashtags and SEO tactics, and run targeted social media ads.
To boost organic posts, optimize content for search engines and social media algorithms, use relevant hashtags, engage with your audience, post consistently, and share user-generated content. Leverage influencer marketing by partnering with influencers to increase your reach and promote your brand.
Ramp Up Website Conversions
To ramp up website conversions, optimize your website for user experience, use clear calls-to-action, test and optimize website design and content, offer promotions, provide social proof, and implement retargeting ads.
Drive More Clicks and Views
To drive more clicks and views, you can optimize your content with attention-grabbing headlines, engaging visuals, and clear calls to action. Additionally, utilizing social media, SEO strategies, and paid advertising can also increase visibility and drive more traffic to your website or platform.
Attracting qualified leads involves understanding your target audience and creating content that speaks directly to their needs and interests. Utilizing lead magnets, gated content, and email marketing can also help capture the attention of potential leads and guide them towards conversion. Additionally, providing excellent customer service and building relationships can lead to repeat business and referrals.
Gaining actionable insights requires collecting and analyzing data from various sources, such as customer feedback, website analytics, and market research. Using tools like surveys, heat maps, and A/B testing can provide valuable information on user behavior and preferences, allowing for informed decision-making and optimization of business strategies.
Offer a Clear Value Proposition
Offering a clear value proposition involves identifying and communicating the unique benefits and solutions your product or service offers to your target audience. This can be achieved through a concise and compelling message that highlights the specific problems you solve, the outcomes you provide, and what sets you apart from competitors.
Generating direct sales involves creating a seamless and efficient purchasing process for customers. This can be achieved by offering a clear and easy-to-use website or platform, providing various payment options, and utilizing targeted marketing campaigns and promotions. Additionally, offering exceptional customer service and follow-up can lead to repeat business and positive reviews.
Allocate Your Spending Wisely
Allocating your spending wisely involves creating a budget and prioritizing areas that will have the greatest impact on your business goals. This can be achieved by analyzing data on past performance, identifying areas of inefficiency, and exploring new opportunities for growth. Additionally, regularly reviewing and adjusting spending habits can ensure resources are being used effectively and efficiently.
Why Choose Essense for Your Social Media Advertising
Maximize Revenue Growth and Achieve Online Success
Profitable Advertising Goals
The latest trend in profitable advertising goals is the use of data-driven strategies to optimize ad campaigns for maximum ROI. Brands are also leveraging social media platforms, such as Instagram and TikTok, to reach new audiences and drive conversions.
Transparent Data Analysis
Transparent data analysis is a process of examining and interpreting data in a way that is open and understandable to all stakeholders. The latest trend in transparent data analysis is the use of data visualization tools, such as dashboards and infographics, to communicate insights in an easily digestible format.
Campaign Tracking and Reporting
The latest trend in campaign tracking and reporting is the use of real-time analytics to track ad performance and make data-driven decisions. Brands are also using attribution models to measure the impact of their advertising on the customer journey and adjust their campaigns accordingly.
The latest trend in expert consultations is the use of AI-powered chatbots to provide personalized recommendations and support for customers. Brands are also partnering with industry experts and influencers to increase their credibility and reach new audiences.
Diverse Advertising Strategy
The latest trend in diverse advertising strategy is the use of omnichannel marketing to reach customers across multiple touchpoints. Brands are also using user-generated content and influencer marketing to increase engagement and build brand awareness.
Dedicated Social Media Advertising Strategist
The latest trend in social media advertising is the use of dedicated advertising strategists to develop and execute targeted ad campaigns. Brands are also leveraging new ad formats, such as shoppable posts and interactive ads, to drive engagement and conversions on social media.
We Equip Leaders With Strategy and Vision
Developing Marketing Plans
Quick wins to increase customer adquisition, lead and sales. We take a look at the big picture.
+223%
Average Revenue Boost
our clients have seen in 2022.
#3
Marketing Firm
of 2022 recognized by Foundation for the Digital Age.
326+
Business
have successfully grown their digital presence with our help.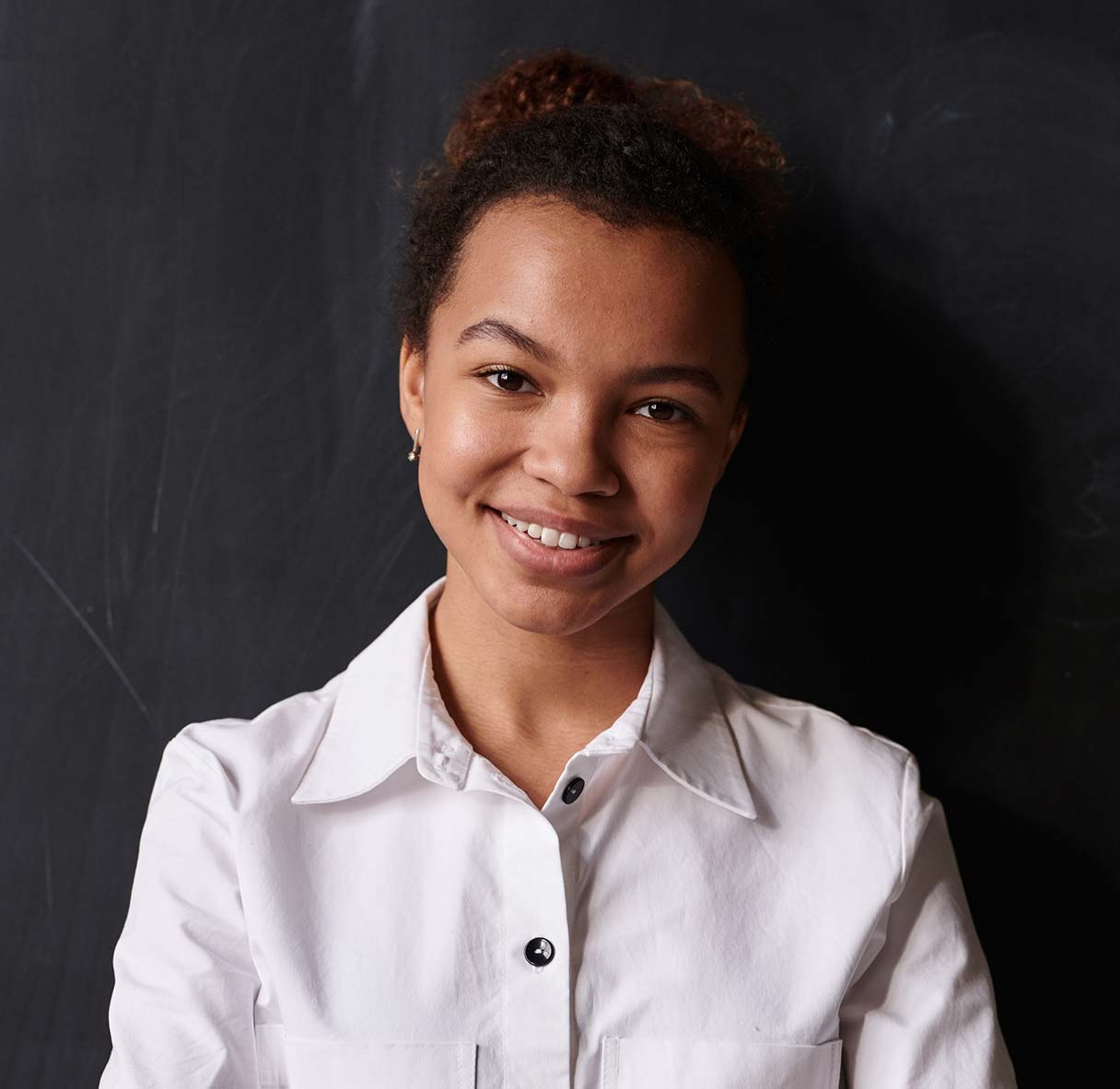 "The team at Essense Internet Marketing Agency is truly exceptional. Their innovative strategies have enabled us to succeed in the online and offline realms, resulting in consistent year-on-year growth."
Andreas Casey
Marketing Consultant Expert
Learn How We Have Helped Leading Organizations
Social Media Marketing Services FAQs
Let's Make Things Happen
Unlock the power of our digital marketing services and make things happen for your business!
"The team at Essense Internet Marketing Agency is fabulous. They helped us unlock our potential online and offline. We have experienced year on year growth due to their progressive approach."
Chase Jackson