What Is Custom Website Design?
Engage High-Intent Customers with Custom Design Websites
Custom website design refers to the process of creating a website from scratch, tailor-made to meet the specific needs of a business or individual. This approach to website design allows for complete customization of the website's layout, functionality, and features to ensure it aligns with the business's branding, goals, and target audience.
Custom website design typically involves working with a team of web designers and developers who will collaborate with the business to understand their unique requirements and preferences. The design process may include developing a wireframe or prototype of the website, selecting a color scheme, creating a logo and other visual elements, and coding the website to ensure it is responsive and optimized for various devices.
While custom website design may require more time and resources than using pre-built templates, it can result in a more professional, polished, and effective website that stands out from competitors and meets the specific needs of the business.
How Custom Website Design Propel Your Business Growth
Boost Your Online Visibility with Higher Search Rankings
Custom website design can be a powerful tool in propelling the growth of businesses in today's digital age. A website that is custom-built to meet the unique needs and goals of a business can help establish a strong online presence, attract new customers, and drive sales. A custom website design allows for complete customization of the website's layout, features, and functionality, ensuring that it aligns with the business's branding and effectively communicates its message to the target audience.
Moreover, a well-designed custom website can provide a positive user experience, which can increase customer satisfaction and retention. Custom website design can also ensure that the website is optimized for search engines, which can improve its visibility in search results and drive organic traffic. By investing in a custom website design, businesses can establish themselves as credible, professional, and trustworthy, ultimately propelling their growth in the digital marketplace.
Custom Website Design Services
Get Noticed with a One-of-a-Kind Website Design
WordPress experts refer to professionals who specialize in creating, developing, and maintaining WordPress websites. The latest trends in WordPress development include using cutting-edge technologies such as artificial intelligence, machine learning, and voice search optimization to enhance website functionality and user experience. Additionally, WordPress experts are leveraging the latest design trends to create visually stunning and responsive websites that engage and retain users.
Website analysis refers to the process of evaluating and assessing the performance, functionality, and user experience of a website. With the latest trends in website analysis, businesses are leveraging advanced analytics tools and machine learning algorithms to gather and analyze large amounts of data. This data is then used to optimize website content, design, and user interface, resulting in increased traffic, engagement, and conversion rates. Furthermore, website analysis is being increasingly integrated with search engine optimization (SEO) and digital marketing strategies to maximize online visibility and reach.
Logo design is the process of creating a unique visual symbol that represents a brand or business. A well-designed logo can help build brand recognition and establish a strong visual identity. With the latest design trends and techniques, professional designers can create logos that accurately reflect a company's values and personality, making a lasting impression on potential customers.
Video production is a popular marketing tool that engages customers with creative content. With the latest trends in video marketing, businesses can produce high-quality videos that showcase their brand message and resonate with their audience. Video production services can range from conceptualization to filming, editing, and post-production, resulting in effective marketing videos for businesses of all sizes.
Content writing is the process of creating written material for websites, blogs, social media, and other digital platforms. With the rise of content marketing, high-quality and engaging content has become essential for businesses to attract and retain customers. Professional content writers specialize in producing optimized and persuasive content to drive traffic, increase engagement, and generate leads. The latest trend in content writing is a focus on user intent, personalized content, and voice search optimization.
eCommerce web design is the creation and implementation of a visually appealing and user-friendly website that promotes online transactions. It involves creating a website that is optimized for online shopping, easy to navigate, and secure. With the growing popularity of online shopping, eCommerce web design has become a critical component of any successful online business strategy.
Website hosting is a service that enables businesses to make their website accessible on the internet. It involves storing website files on a server, which allows visitors to access the website from anywhere in the world. The latest trend in website hosting is the use of cloud hosting, which provides scalable and reliable hosting solutions. Relevant information about website hosting includes factors such as security, uptime, and customer support.
ADA compliant web design is a design approach that ensures that websites are accessible and usable for individuals with disabilities. With more businesses facing legal challenges and penalties for non-compliance, ADA-compliant web design has become an essential service for website owners. It involves creating an accessible website design and ensuring that it meets the guidelines of the Americans with Disabilities Act (ADA) to provide equal access to all users.
Content Management System (CMS) Integration

A content management system (CMS) allows you to easily manage and update the content on your website. CMS integration is the process of incorporating a CMS into your website design and development. With CMS integration, you can easily add and edit website content without needing technical skills. This is an important feature for businesses that want to maintain a dynamic and up-to-date online presence. The latest trend is the integration of headless CMS, which separates the content from the presentation layer, allowing for more flexibility and scalability.
Responsive web design is a must-have feature for any modern website. With the increasing use of mobile devices to access the internet, it is important for websites to adapt to different screen sizes and resolutions. Responsive web design ensures that your website is accessible and user-friendly on all devices, resulting in a better user experience and improved engagement.
Website maintenance ensures your website stays up-to-date, secure, and running smoothly. Regular maintenance includes updating software, plugins, and security patches, fixing broken links, and optimizing site speed. This is important to improve user experience, boost search engine rankings, and prevent security breaches. With professional website maintenance services, you can focus on growing your business while leaving the technical details to the experts.
Conversion Rate Optimization (CRO)
Conversion Rate Optimization (CRO) is the process of analyzing and optimizing your website or digital platform to improve its performance and increase the number of visitors who take a desired action, such as making a purchase or filling out a form. CRO involves data analysis, user behavior tracking, and testing to identify and implement changes that will improve the user experience and drive conversions. With the rise of e-commerce and online business, CRO has become an essential tool for maximizing ROI and achieving long-term success.
Why Custom Website Design Is Vital for Your Business
Improve Search Rankings and Drive Targeted Traffic
Custom website design is essential for businesses in today's digital landscape as it enables them to stand out from competitors and effectively communicate their unique value proposition to customers. A custom website is tailored to the specific needs and goals of the business, allowing for complete customization of the website's design, layout, and functionality. This level of customization ensures that the website aligns with the business's branding and effectively communicates its message to the target audience.
In addition to establishing a strong online presence, custom website design can also provide a positive user experience, which is crucial for driving customer satisfaction and loyalty. A well-designed custom website can be optimized for search engines, increasing its visibility in search results and driving organic traffic to the site. By investing in a custom website design, businesses can differentiate themselves from competitors, establish credibility and professionalism, and ultimately, drive growth and success.
Save time, money and resources
Build your brand reputation across online channels
Acquire huge ROI
Maximize various customer touchpoints
Track your campaign results
Promote greater consumer engagement
Adjust your strategies based on analytics and data
Drive profitable long-term growth
Leverage precise audience targeting
Improve your conversion rates
Why Choose Essense As Your Digital Marketing Services Agency
Maximize Revenue Growth and Achieve Online Success
We build results-oriented websites.
Our custom web design services prioritize user experience, conversion optimization, and branding to help businesses achieve their online goals. Let us create a website that sets you apart from the competition.
Cost-effective custom web design.
We provide cost-effective custom web design solutions tailored to your specific needs. Our team works with you to create a website that not only looks great but also helps you achieve your business objectives.
Custom web solutions for enterprises and franchises with multiple locations.
We specialize in creating custom web solutions for enterprise, franchise, and multiple-location businesses. Our designs are tailored to your unique needs and help you effectively reach your target audience.
Experienced web design and dev experts.
Our experienced web design and development experts bring years of experience to the table, ensuring that your website is designed and built to the highest industry standards for optimal performance and user experience.
Experienced content specialists.
Our seasoned content specialists have the skills and expertise to craft high-quality, engaging content that speaks to your target audience and drives conversions. Let us help you tell your brand's story.
Integrated digital marketing.
Our integrated digital marketing solutions encompass a range of tactics, including SEO, PPC, social media, and content marketing, to help you reach your target audience and achieve your business goals.
We Equip Leaders With Strategy and Vision
Developing Marketing Plans
Quick wins to increase customer adquisition, lead and sales. We take a look at the big picture.
+223%
Average Revenue Boost
our clients have seen in 2022.
#3
Marketing Firm
of 2022 recognized by Foundation for the Digital Age.
326+
Business
have successfully grown their digital presence with our help.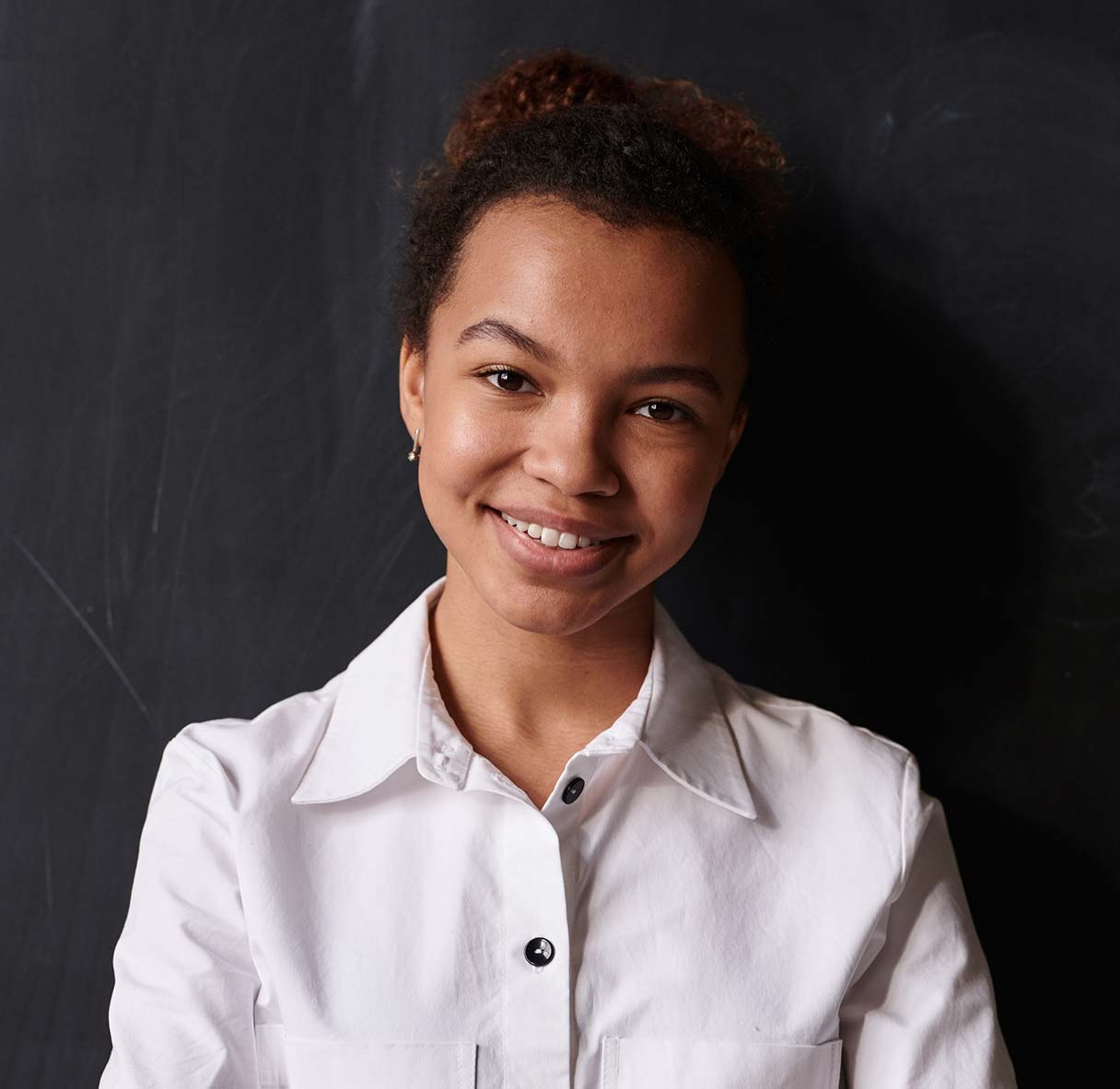 "The team at Essense Internet Marketing Agency is truly exceptional. Their innovative strategies have enabled us to succeed in the online and offline realms, resulting in consistent year-on-year growth."
Andreas Casey
Marketing Consultant Expert
Learn How We Have Helped Leading Organizations
Website Design Services FAQs
Let's Make Things Happen
Unlock the power of our digital marketing services and make things happen for your business!
"The team at Essense Internet Marketing Agency is fabulous. They helped us unlock our potential online and offline. We have experienced year on year growth due to their progressive approach."
Chase Jackson